A Canterbury Tale
This little fellow was given to me as a traveling companion by my friend Carolyn. I called him Jackie. He jumped ship just before I left for the States somewhere in the vicinity of the British Museum. He knew a good neighborhood when he saw it. In the meantime, the two of us traveled the length and breadth of England and Scotland, with a foray into Wales. I had engaged a rental car which I planned to return in Cambridge on my way back. But first, we had to take a train from London Victoria Station to Canterbury, "the holy blissful martyr for to seke," and also to pick up the car.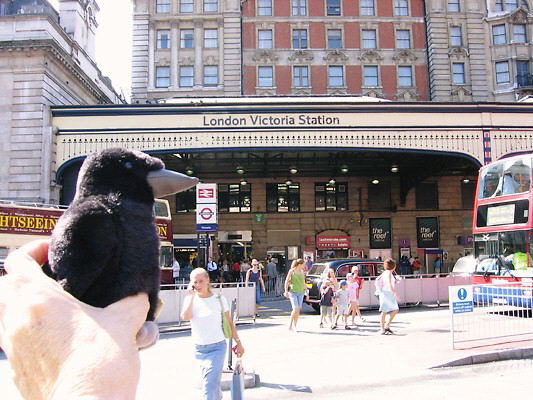 Jackie was very polite and put up with me going on and on about how cool it was to actually be in England. "Look, Jackie. There's a horse! An *English* horse. He was fairly stoic about it and just stared out the window at the English bushes, while I missed the picture of the English horse.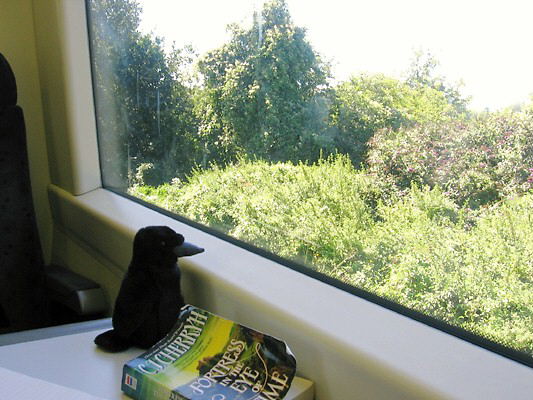 "Hey, Jackie! Check out that cool building up ahead there." Jackie, however, seems a bit peckish, so his attention is on the place to our right where we picked up a tasty pasty for lunch.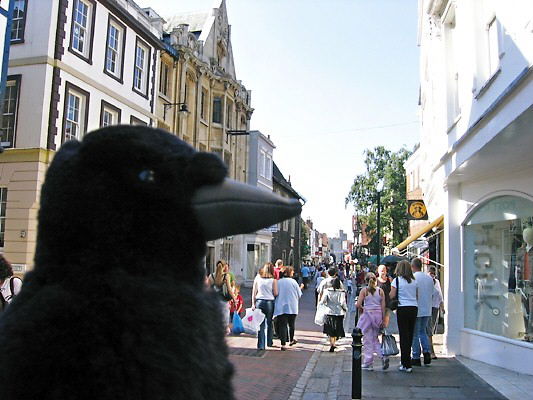 The Christchurch Gateway to the Cathedral is fairly impressive. It was built in 1502 to celebrate the marriage of Catherine of Aragon (yes, that Catherine) to Prince Arthur, heir to the throne of England. Luckily, Henry the VII had another Henry (yes, that Henry) when Arthur died, and so the story began.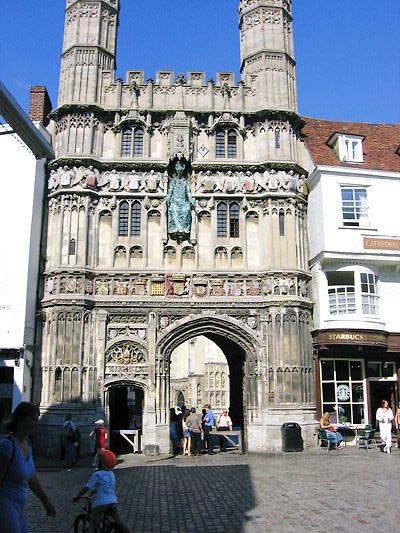 The huge pile that was to become Canterbury Cathedral began as a small pile of stones (or so I imagine) in 597, maybe around the time of King Arthur, if there ever was one, and waaay before the sovereign state of England was even a twinkle in King Alfred's eye. One wants to scurry inside to escape the gaze of the statues that line the walls. They don't look forgiving.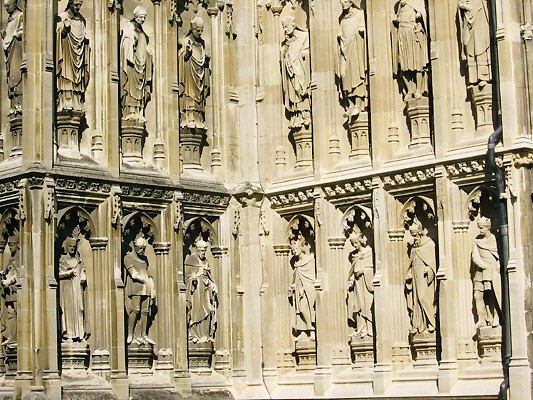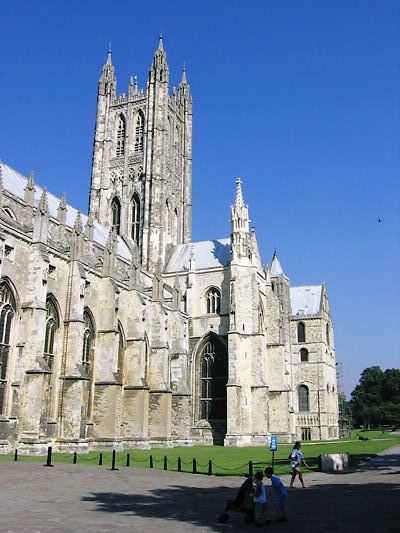 There is no photography allowed inside the cathedral, but if you read my novel, Ghosts of the Heart, you will get a fictional tour that's almost as good as being there, Black Prince and all.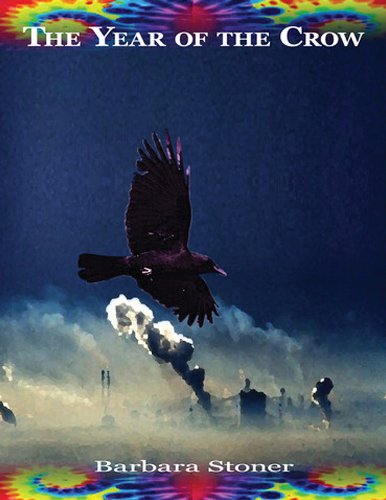 This is my little Vauxhall Astra, wounded somewhat when I drove over a kerb. This adventure is also related in the above work of fiction. It also led to my first instance of an English person wishing me, "Cheerio," which cheered me on considerably.