Exploring Southark was not on my primary list of things to do in London and yet, if one is to say one has walked across the Tower Bridge, what is the use of just retracing steps. As it turned out, a walk along the Thames' south bank not only gave me a marvelous view of the city across the river. It also had some glories of its own.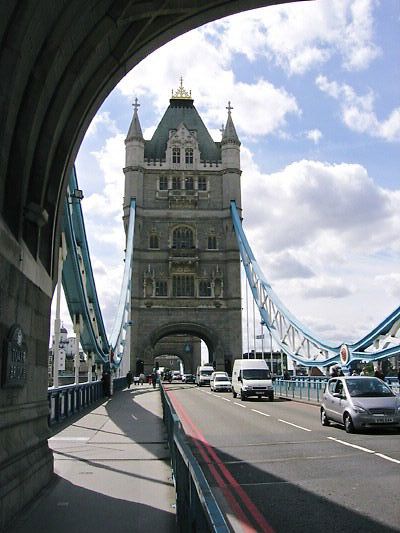 It was Tower Bridge that I pictured when writing Ghosts of the Heart, but perhaps it should have been London Bridge, now fallen in estate to a tourist attraction in Arizona.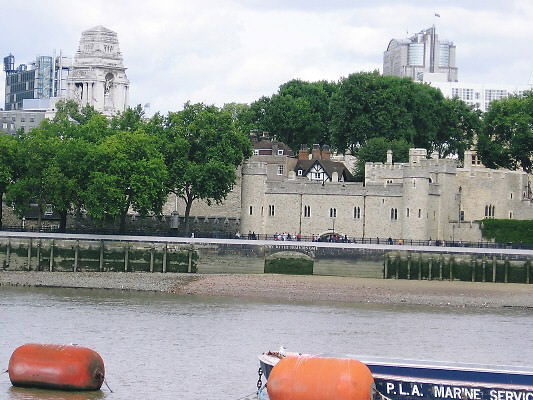 Looking back across the Thames, you can see the Traitor's Gate entrance from the river to the tower. I had just seen that gate from the inside.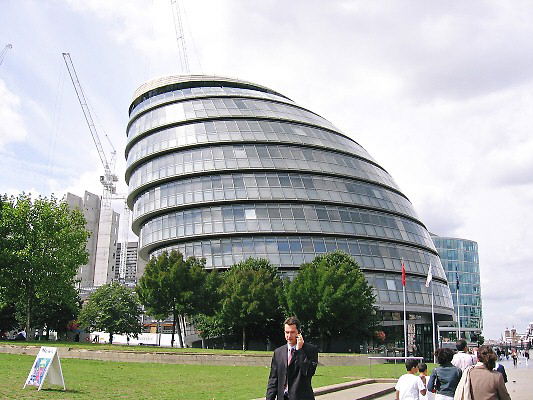 It might looklike an oversized slinky, but it was actually London's City Hall when I was there.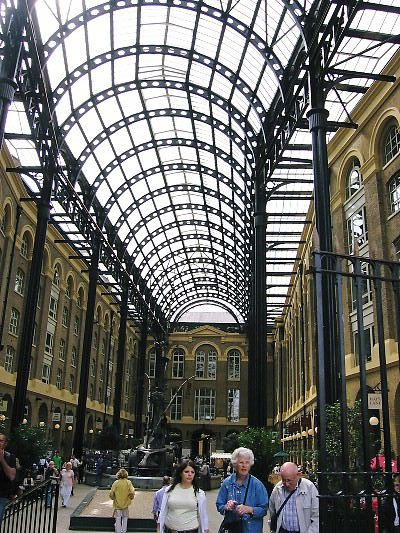 Hays Galleria is a mall on the site of what was once Hays Wharf, where goods came up the Thames to London or down the river to the world as evidenced by this statue, The Navigators.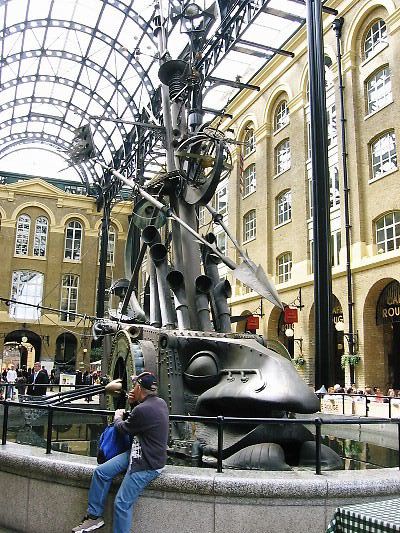 Further on you find a replica of The Golden Hind, a galleon captained by Francis Drake in his circumnavigation of the world between 1577 and 1580, but since it had never been crewed by 16th Century tars living on hard tack and rum, I did not pay the tourist fee to examine her.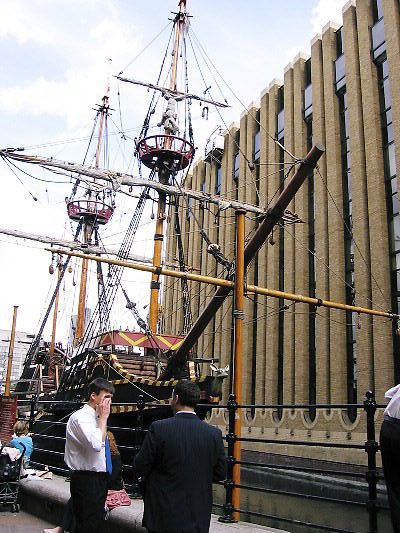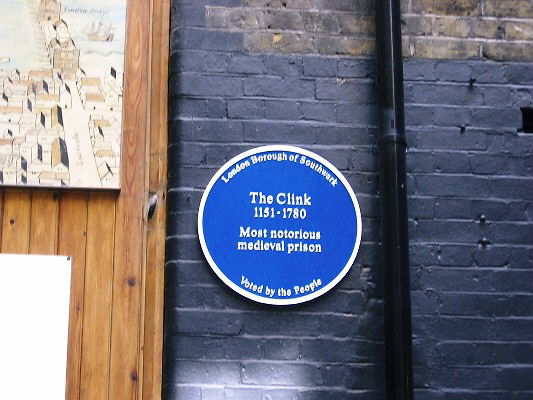 I was tempted, however, to pay to explore The Clink but either because of time or weariness, I did not. All in all, as Pink Floyd might say, it's just another brick in the wall.