Who isn't following Downton Abbey this season? Who won't be following Mad Men over the coming months? I am. Aren't you?
Much has been written about the popularity of these series, but most of them focus on the obvious. On costumes and titles and houses and money and how much in love we all are with them.
I think there's something deeper. I think there is for you (as I know there is for me) a fascination with transitional times. Oh, the costumes and the customs are fun, but the story is not really about what's happening now. It's about what's coming. It's about what we know and the characters don't. It's about the times they are a-changing.
And, deeper still, it's about what the future knows. And we don't.
Thomas Cahill wrote a dramatic opening to his . The entire book is a fun read (remembering that he is both Irish and Catholic), but the opening paragraphs pinpointing a decisive turning point in the history of the Roman Empire are unforgettable. Scroll down to paragraphs 10 and 11. They say it all.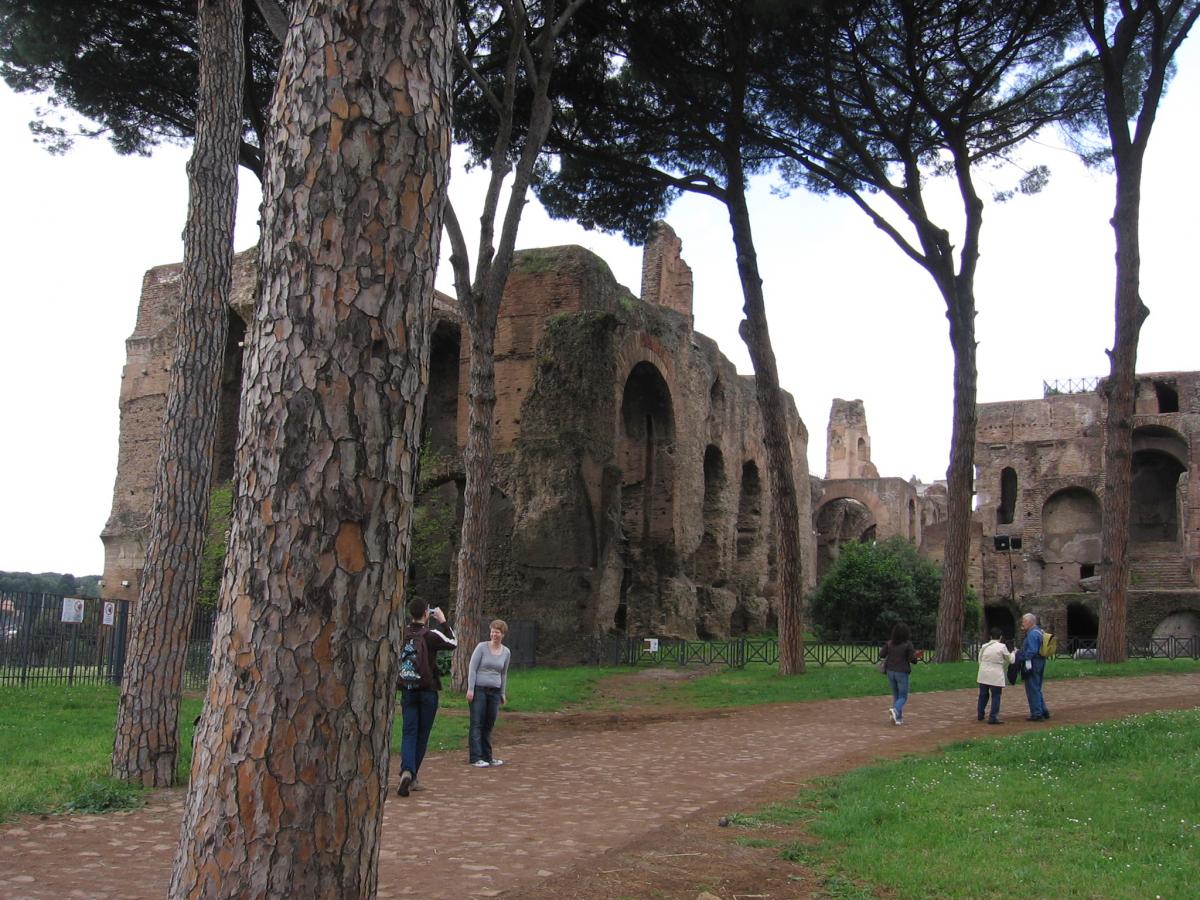 As does this photograph taken while I was climbing the Palatine Hill in Rome. These beauties are the Downton Abbeys, the Fifth Avenues, the White Houses of their day. What's coming down the road that we don't see? From what possibility have we turned away?